How do you protect yourself from theft (helmet, etc.) in a motorcycle rally?
06 - 04 - 2023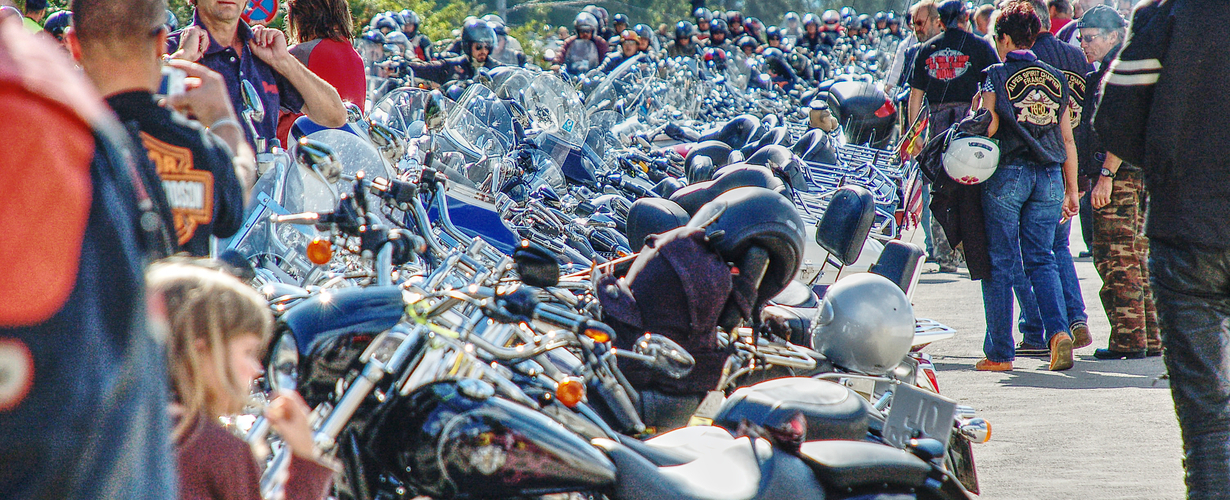 Unfortunately, some people take advantage of these events to steal. Amused partygoers, often in good company, let their guard down. Sometimes entire motorcycles or parts of them - usually easily removable racks or backrests - are lost, but also helmets or pieces of clothing left unattended and unsecured on the bike are often stolen. This usually occurs at open rallies where people outside the motorcycle "family" have easy access.
The problem that arose in the above example was that on Sunday and Monday all the shops in France were closed and the unfortunate participants of the rally had to postpone their return for two days.
While warning motorcyclists not to leave their helmets unprotected, many times I encounter a common opinion of the type:',mójhelmet is cheap, who would steal it", there are still concepts that are old or sweaty.... It may be true that someone will not steal it for profit. However, there is a risk that out of jealousy he will simply pull it off your motorcycle and throw it in the trash or just anywhere.