Rev Up Your Souvenir Game: How to Bring Back Food, Alcohol, and Other Goodies from Your Hungary Motorcycle Trip
29 - 03 - 2023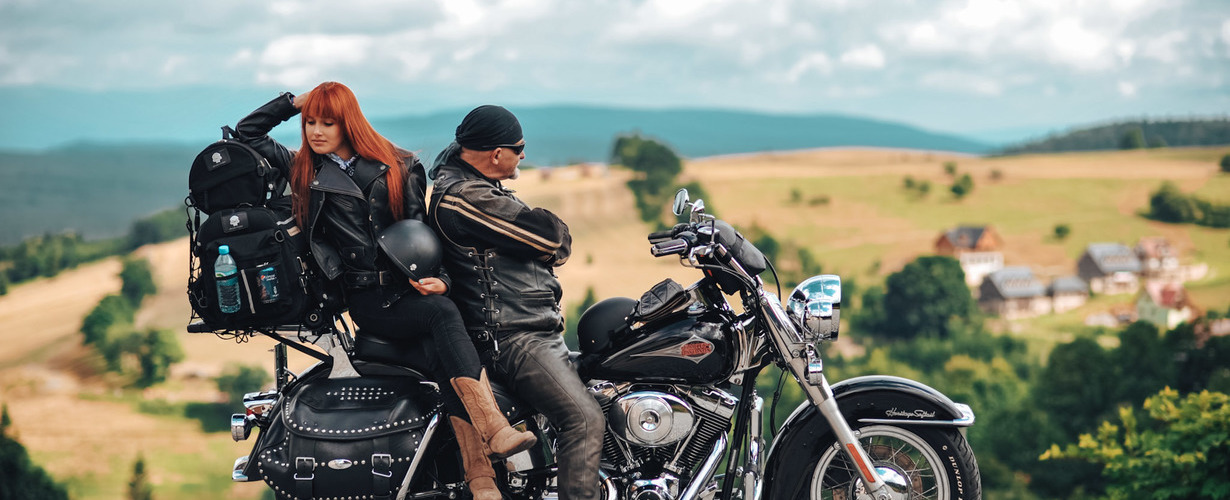 I DON'T KNOW ABOUT YOU. FOR ME, TRAVELLING IS A PLEASURE.
When i discover something - whether it's a distant country or my neighborhood - it feels great. I guess it's based on the mechanics of our brain, which feels great when we change our surroundings. That's when we feel we are relaxing. Leaving aside this argument about the brain - let's assume that traveling has a positive effect on us.
WHEN WE TRAVEL, WE MOSTLY SHOP:
Local alcohol products (wine, beer, moonshine  - which are often cheaper)

clothes / fashion / jewelry / crazy hats 

small souvenirs(refrigerator magnets) 

local products and delicacies; cheeses, meat, sweets. perfumes, fruits
If you let your emotions get carried away then you can bring back quite unexpected things.
HOPPING - DAMN. I FORGOT (AGAIN) I CAME BY BIKE!

As you can imagine, our luggage then grows uncontrollably and every kilo and liter of luggage space on a motorcycle is at a premium. Several times I have caught myself coming out of the store with a net full of groceries (accustomed to doing the shopping on a daily basis by car is no problem) I remembered "but I came on a motorcycle oh no! Such thoughts are even more likely to have users of helmet bags, which allow us to forget about wearing a helmet/jacket while shopping. Then all our riding comfort and preparation for the ride goes into oblivion. We often pack in a hurry, stuffing some things, losing free access to other things - resulting in wasted time, nervousness and frustration, and lack of comfort, when we should be enjoying and relaxing. Some motorcycle brands advertise "enjoy the freedom" - but what about the joy of our journey?

Before we go on a trip, it's a good idea to assume that we might need to take some extra stuff with us. This makes things a lot easier. There are a few smart ways to be prepared for any circumstance. Here is the list.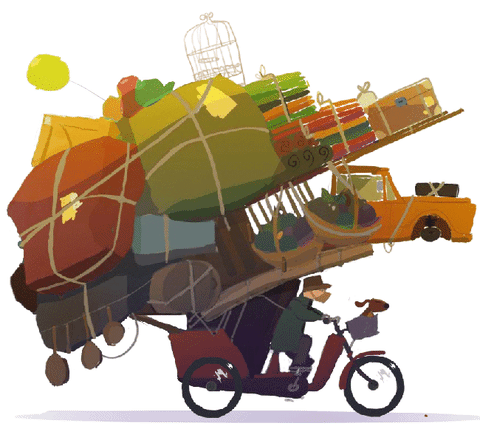 This bag is small and light when folded and capacious when unfolded. You can choose from 20 to 50 liters. The product is 100% waterproof and you can put the products you want to take extra in it. It is opened from the top and not from the side like most such Dry-Bags. The material is the same legendary and indestructible Cordura as the other products. I think it is worth having such a product tucked somewhere in the main pocket of the bag.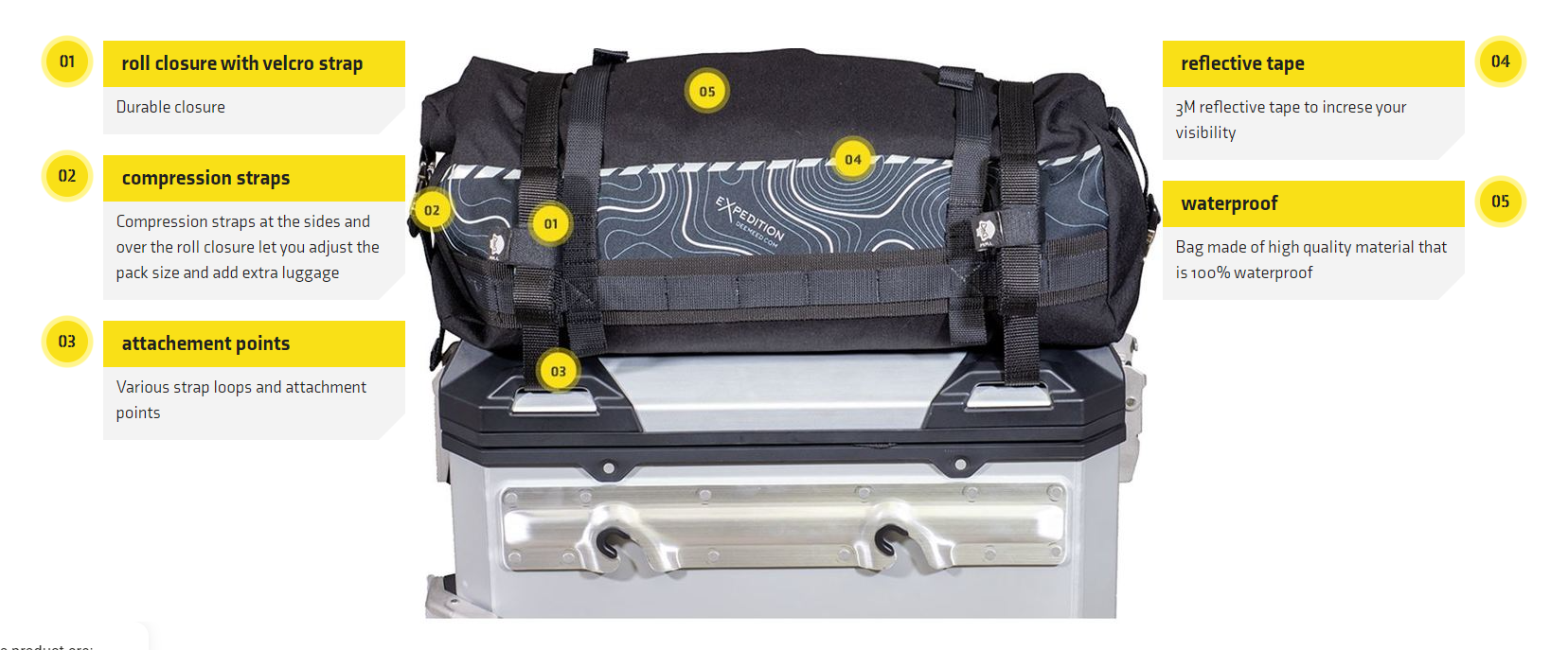 The perfect bag for those with an avidity for touring. Gamechanger for every
DREAMRIDER
. Allows you to leave helmets and jackets at the motorcycle. Additional padlock with alarm(movement sensor), which in combination with Helmet Bag secures the motorcycle.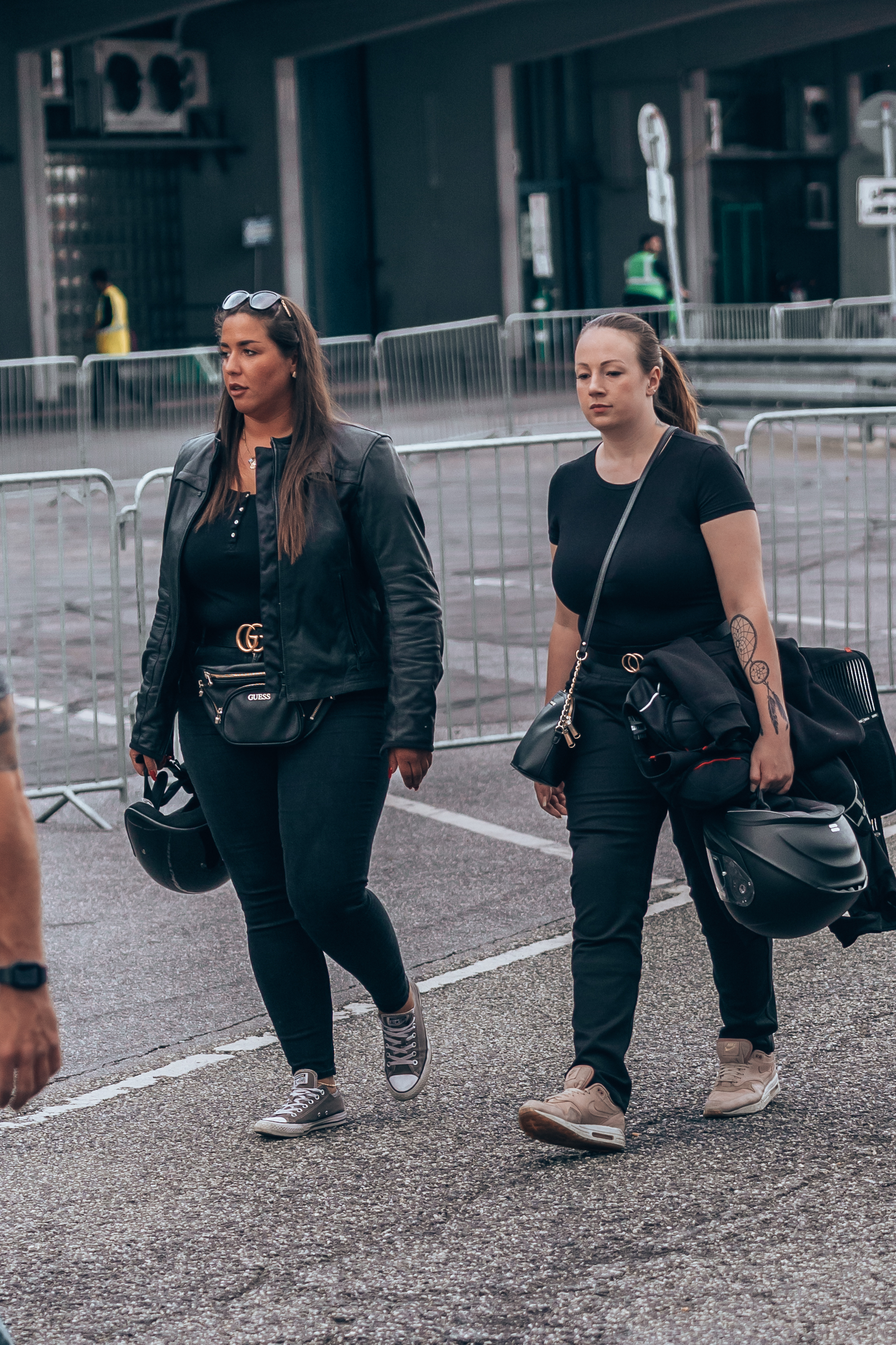 You no longer have to be a slave to your belongings and enjoy the freedom that was once reserved only for car drivers who after stopping could just lock the door and go.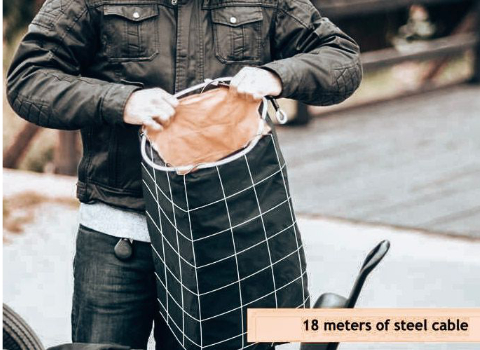 4. BAG ONE ON TOP OF THE OTHER
Probably known to everyone, a simple but useful product that does not take up much space. It can be quickly clipped to various elements of the motorcycle and can carry a pack, an extra helmet or a keg of beer ;). This product comes standard with every DEEMEED bag.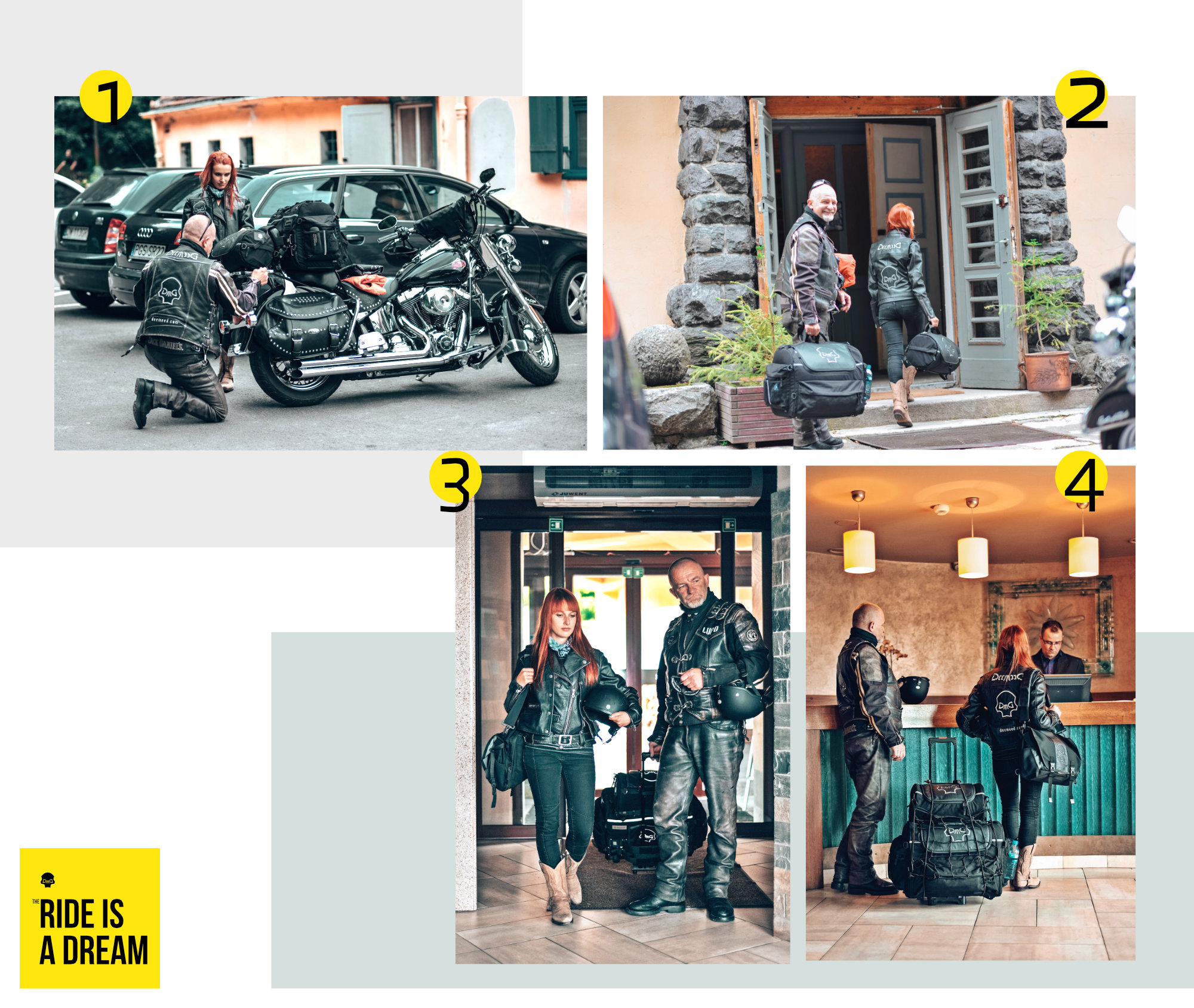 1. Take your belongings with you with ease in seconds
Arriving at a hotel by motorcycle is a normality today. A roof over our heads gives us the comfort of sleep and space for our belongings. When traveling, everything we have is on the motorcycle. This makes the solution of carrying the bag directly from our trunk to the room all the better. It's important to mention that we can solve this in several ways - simply with a handle, on the shoulder with a comfortable strap, or when your stuff is really heavy with a harness - like an ordinary backpack.
Once you are in the room and your things with you. The bag, thanks to the side stiffeners, even when you remove some of your stuff - it stays rigid, does not lose its shape acting like a portable closet. It is really convenient when we can take out our favorite jeans from the bottom of the bag without making a mess in it. The cool thing is the bright orange interior of the bag - you can always see what you are taking out. I can especially compare this to "bag" or drybag type solutions in which our dark clothes are really hard to find.
3. DIRTY CLOTHES? USE OUR CARRYING BAG - AS A "DIRTY LAUNDRY BASKET"
TROLLEY - A CART YOU WILL LOVE (LIKE A HOTEL BOY WHO DOES NOT TAKE A TIP).

Imagine that you are planning a long weekend on a motorcycle together with your beloved. First class hotel - already booked. Motorcycle packed full. Women's packs can take up all the free space. Getting to the room from the parking lot at the back of the hotel is a long corridor, an elevator and then a corridor again. Beautiful hotel, but why is there no bboy to help? This is where the Trolley matching DEEMEED motorcycle bags comes in handy. It has soft wheels and is foldable, so that it can be carried under the bag. When we get there we unfold the trolley we put the bag on it + it is possible to add one more bag on top. Finally, we fasten everything with rubber straps.

Our trolley will also work great at the airport. Yes, the Discovery and Explorer are perfect for air travel. You will read about it in the next paragraph.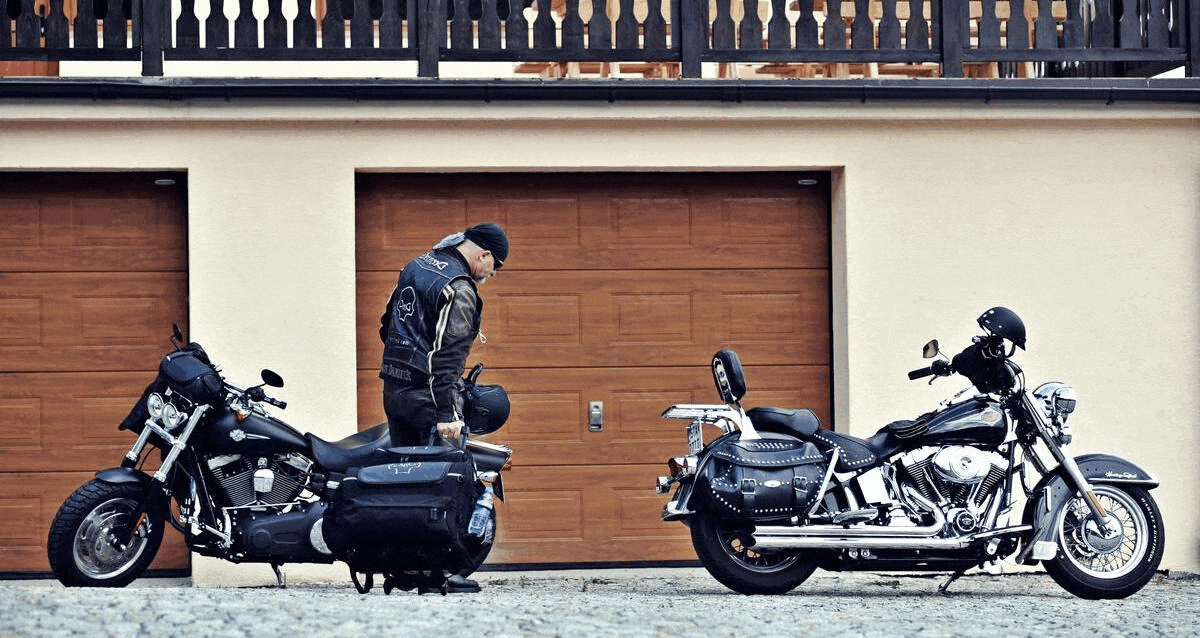 If you have that dream destination where you would like to travel on a two-wheeler and you are separated by a huge distance or an ocean, then a plane is worth considering. 
Considering the cost of renting a motorcycle in the U.S., it's worth considering buying one, as it can often be cheaper than renting.
 Your firend has a bike in other country? Now it's not a problem. It's possible to pack yourself and travel by plane or by train. Then without any problem switch bag to two wheels.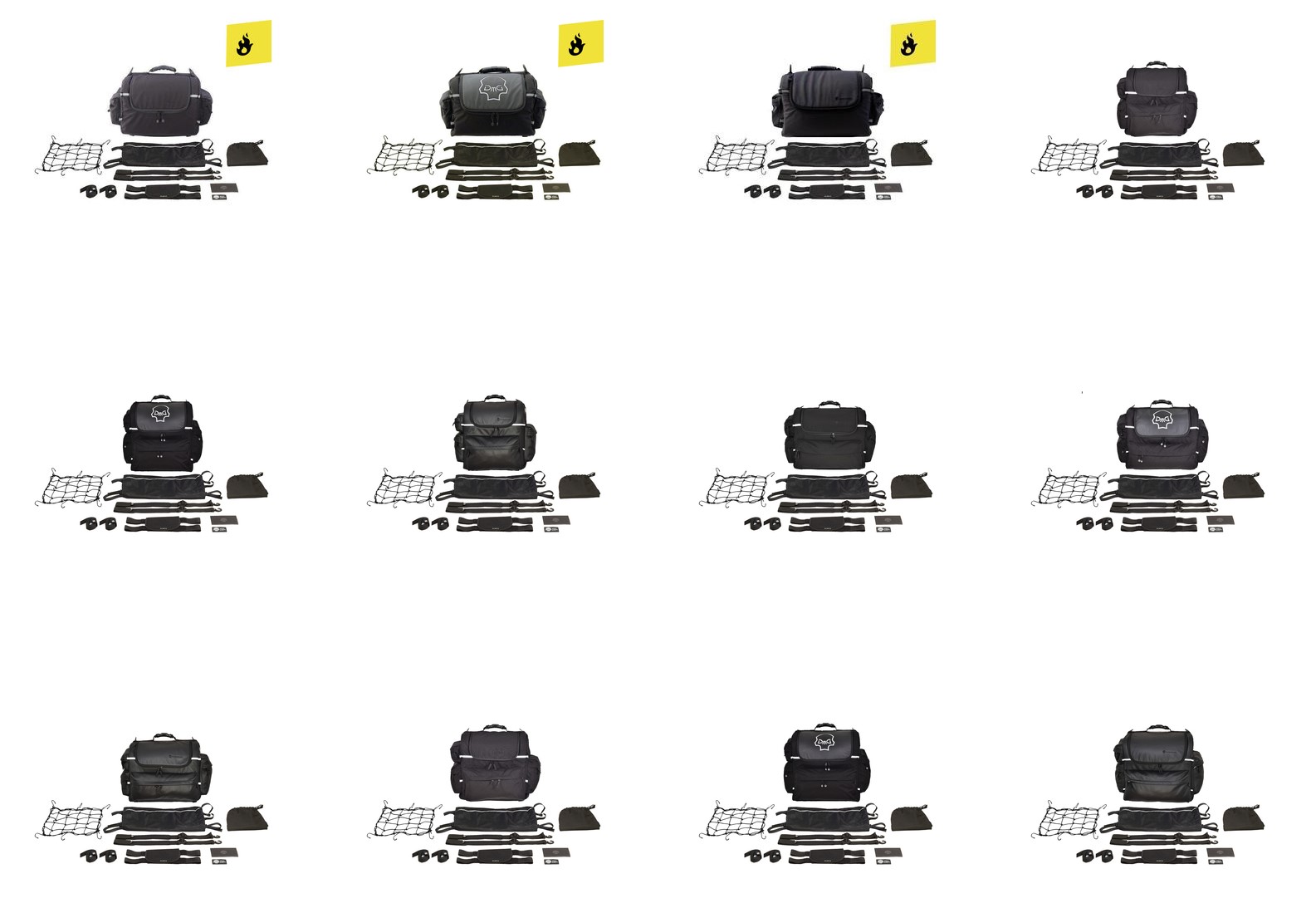 Discovery motorcycle bag is large enough to pack everything for 10 days, and small enough to enter the hold of an airplane as hand luggage. 55 liters(size S) of contents you can throw it on your back when you land, and when the yellow cab takes you to your destination, you can easily put it on any motorcycle (it fits tens of thousands of motorcycle models without additional accessories).

In summary, you should always be prepared for the unexpected. Motorcycle travel is much harder than many people think. We have to concentrate on driving all the time, we have a lot more stimuli from the outside, even if only the beautiful sights and sounds of the world around us. All of this makes us tired and more likely to make mistakes. This is why many motorcyclists plan their routes and choose their equipment carefully. One thing you can be sure of - every DEEMEED product is designed to be as versatile, strong and functional as possible - it is our DNA. It's why DREAMRIDERS love us.

I greet you and wish you far and safe travels.