Strenght of the DEEMEED's brand
EMBARK ON A MISSION TO RIDE WITH DEEMEED - AN AUTHENTIC, RELIABLE AND INNOVATIVE PRODUCT THAT ALLOWS YOU TO CONQUER NEW HORIZONS AND ENABLES YOU TO ACHIEVE YOUR MISSION AS A BIKER.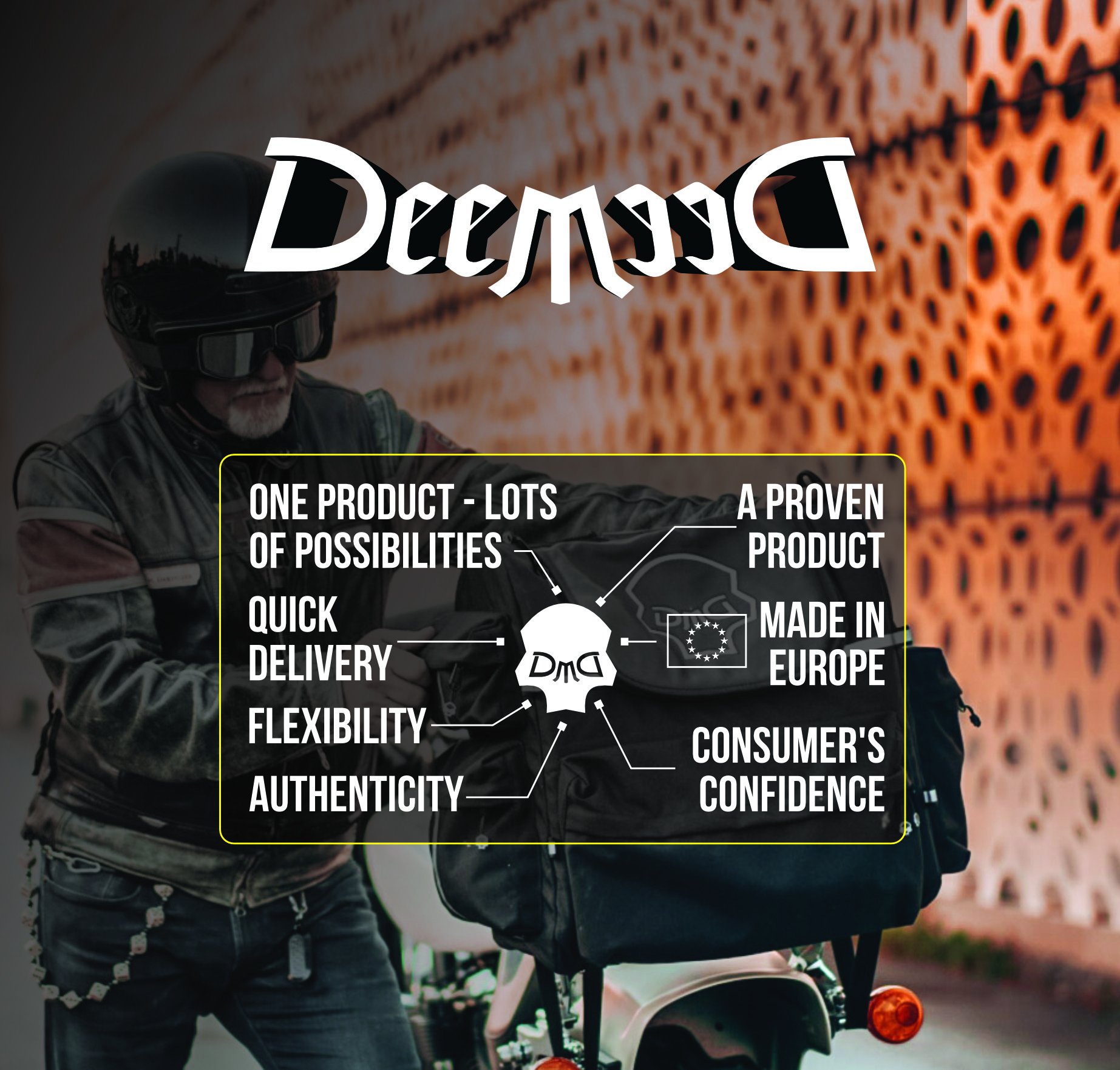 One Product - Lots of Possibilities
DEEMEED DNA.  The motorcycle represents the pinnacle of innovation and adaptability. Designed to meet the diverse needs of riders, it offers a wide range of options for every type of trip. Whether you're looking for speed and excitement on a long trip, an off-road adventure or a smooth ride around town, the DEEMEED product is your best companion.
Quick Delivery
We understand the anticipation of your dream ride, which is why DEEMEED provides a fast and hassle-free delivery process. Your DEEMEED product will be quickly delivered to your door so you can hit the road and begin your mission without delay.
Flexibility
Authenticity
A Proven Product
Made in Europe
DEEMEED is proud of its European heritage, as all DEEMEED products are carefully made and designed in Europe. With the finest materials and skilled craftsmanship, we ensure that each product meets the highest standards of quality and durability.
Customer's Confidence
Your confidence in DEEMEED is paramount, and we strive to provide the best customer experience possible. From exceptional customer support to readily available spare parts and service, DEEMEED is dedicated to supporting you throughout your journey.