How do you transport your dog on the passenger seat of a scooter or sports bike without a luggage compartment or sissybar?
14 - 03 - 2023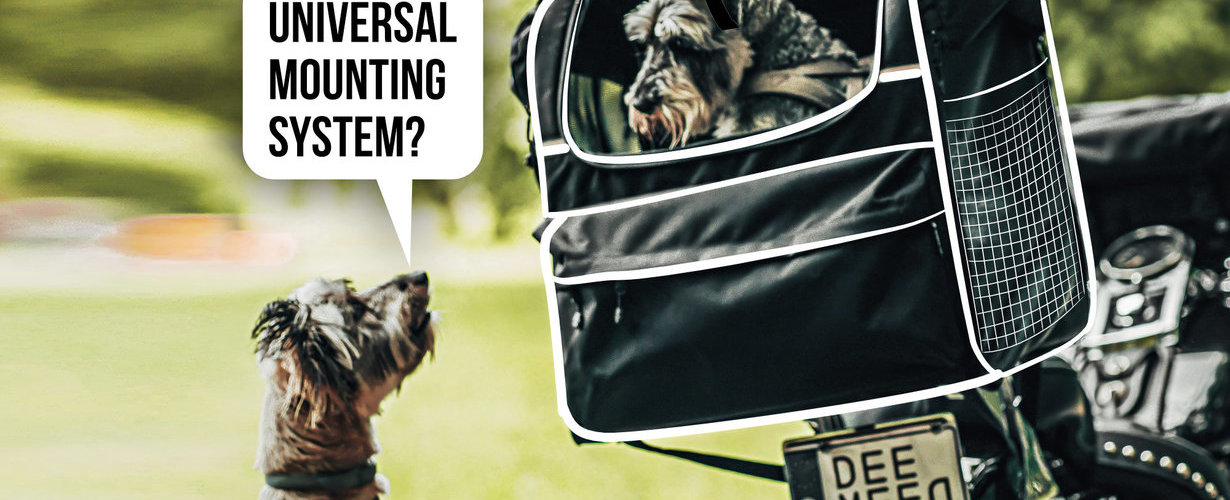 Yes, it is possible thanks to the PETBAG - dog motorcycle carrier + universal dedicated mount DESIGNED by us.
Pay attention to safety
This is a question that many people ask themselves when they want to go on a long journey with their four-legged friend. Although the passenger seat on a motorcycle may seem suitable for transporting a dog, the lack of a trunk and sissybar makes it quite a difficult task. After all, the seat is undersized, and dog bags are usually quite large and heavy. The safety of the dog is paramount, so it is worth finding a solution that is effective and safe.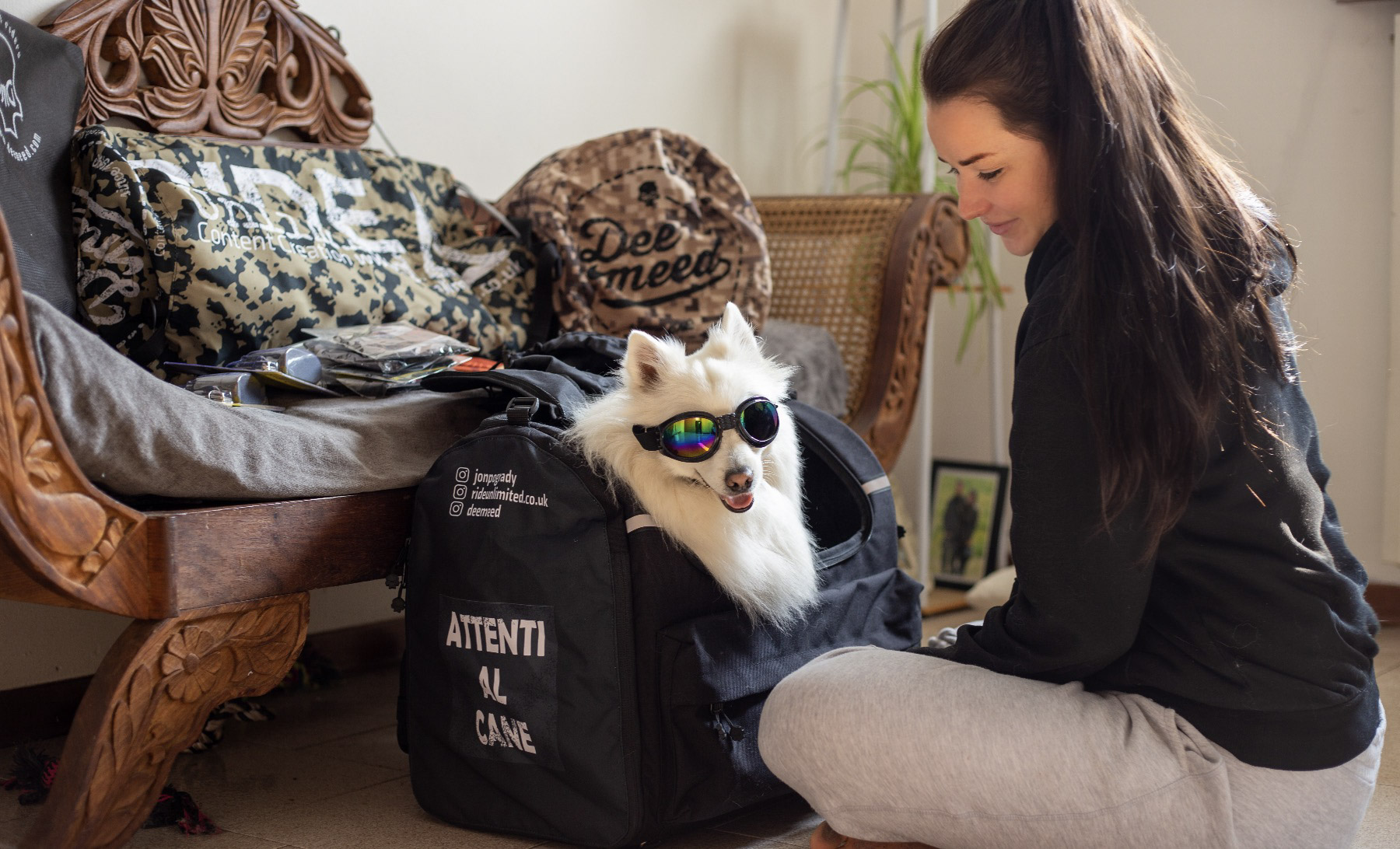 Mounting - what to look out for?
The answer to the above question is our universal dedicated mounting UNIVERSAL MOUNTING SYSTEM.
It is a strong mount that allows you to transport your dog on the passenger seat without using the trunk or sissybar. Our dog bag is equipped with stiffeners, which further increases the safety of our pet while driving. The bag is made of durable Cordura® (link), which guarantees that it will last for many, many seasons.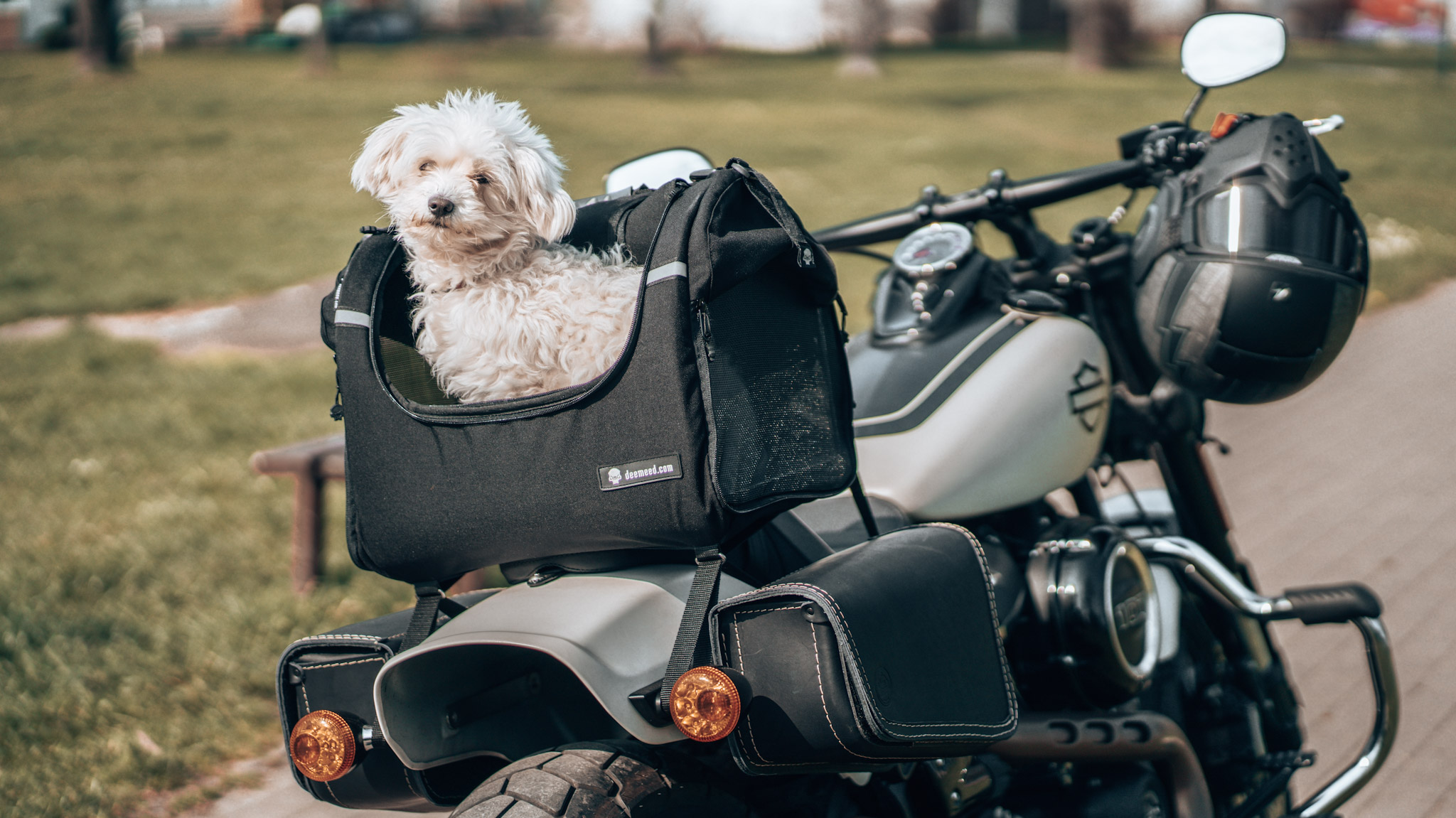 FIVE DIFFERENT MODELS OF DOG MOTORCYCLE CARRIERS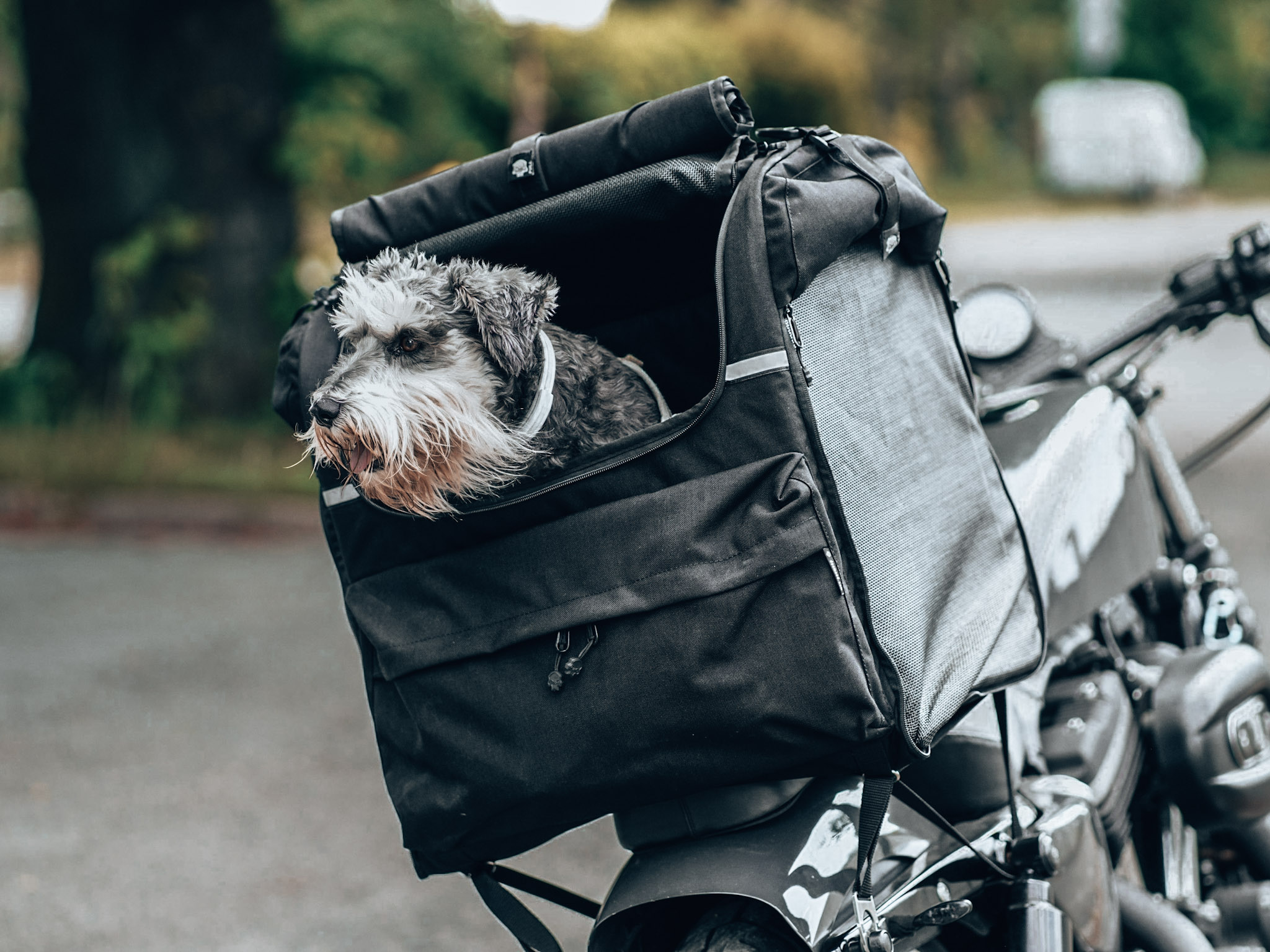 Universal means better
Our solution is universal and fits many models of motorcycles, such as Harley Davidson, city vehicles, trike, etc. The bag is quickly removable, allowing you to quickly swap it for another solution if needed. Our dog bag also comes with a special carrying bag, so it can be folded up for winter and stored in the garage.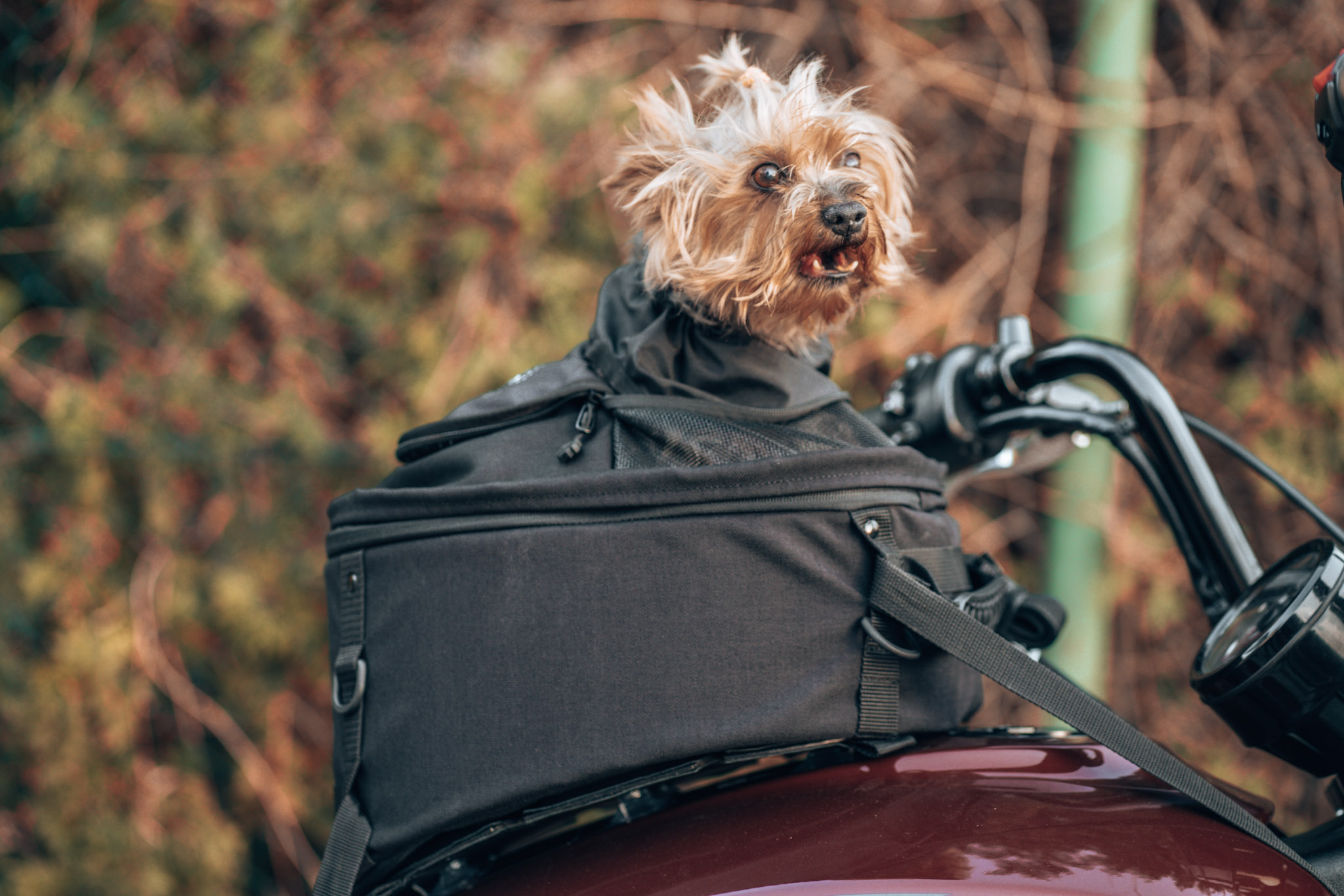 Watch our video
DEEMEED also offers an instructional video to help you install the attachment and a special carrying dog motorcycle carrier to easily transport the bag when needed.

Safety despite the lack of a rack and sissbar
In conclusion, with Deemeed's UNIVERSAL MOUNTING SYSTEM universal mount, we can safely and comfortably transport our dog on a motorcycle without the need for a carrier and sissybar. This is ideal for all motorcycle owners who want to share their adventures with their beloved pet.